serve lodi

|
poster & touch card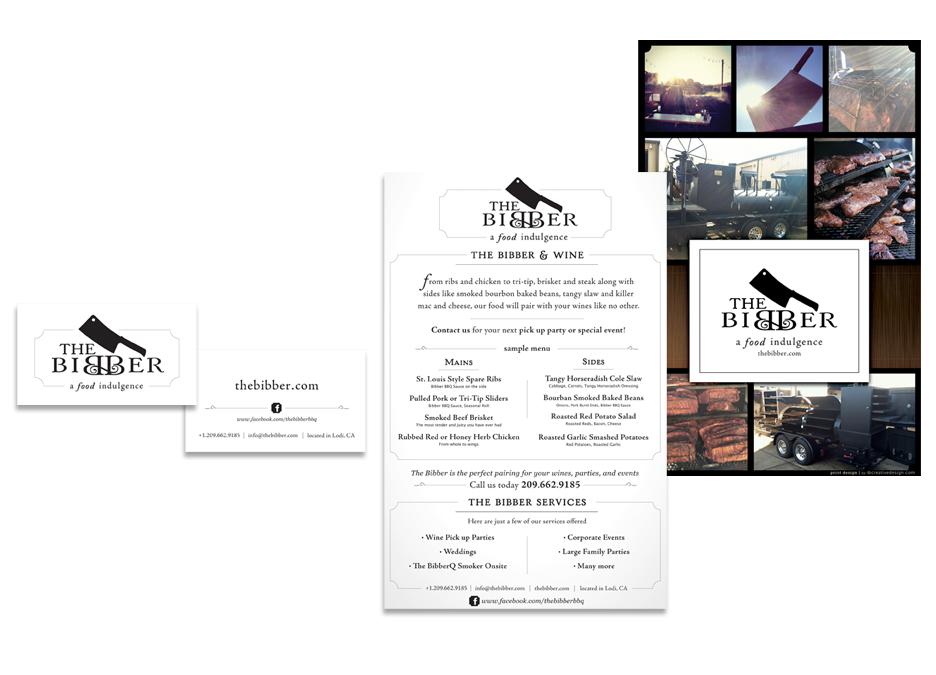 the bibber

|
business card & touch card
The Bibber is a catering company that specializes in BBQ and proudly serves the central valley including Lodi\s wine country. From Business Cards to a 5.5" x 8.5" Touch Card, it as been a pleasure working with these fine folks.
An opportunity for youth groups from all over to come together and serve their city, uniting as one. This project was a 11" x 17" poster and 4" x 6" front and back touch card with easy access to sign-up using a QR Code to direct youth to the sign up page.
The following print design is just a few examples of print work I have done. From Business Cards, Posters, and Touch Cards to Large format Banners and Brochures, I have worked exstensively in the print field.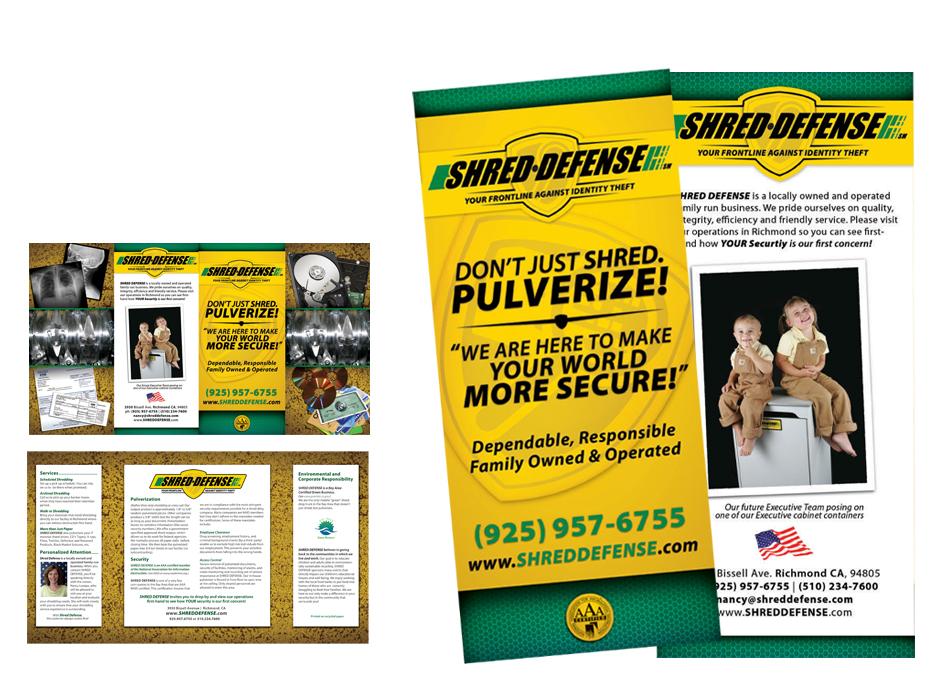 shred defense

|
quad-fold brochure
Shred Defense is your front line against identity theft and is a premiere shredding company. Not only was I contracted to design their logo but a quad-fold (or 4 fold) brochure that embodies all of their fantastic services.
creekside church

|
letterhead & greeting card
Creekside Church has a long heritage in the Martinez community. After redesigning their logo, it was only natural to design their Letterhead and Greeting Cards they send out each week.
wedding invitation
|
invitation & response card
This wedding invitation was hand drawn illustration broght to the compture and colored digitally.